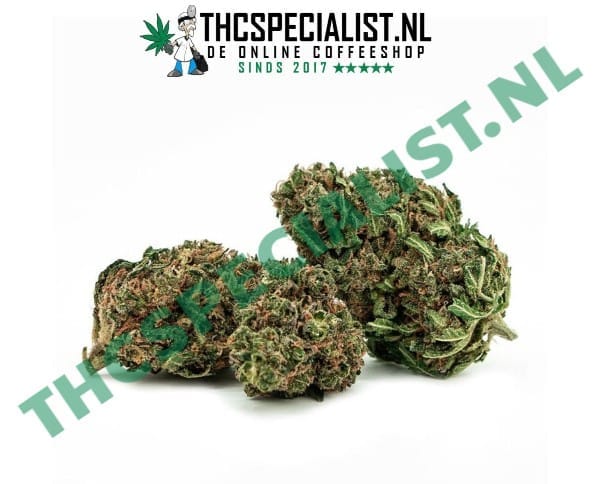 Amnesia Haze
The Amnesia Haze – All you need to know
Amnesia Haze is a world-famous sativa-dominant hybrid. This strain is known for its cerebral high and sweet taste. If you are looking for an uplifting, energetic buzz, Amnesia Haze is the perfect strain for you. Read on to learn all about Amnesia Haze.
History of the species
According to https://2fast4buds.com/news/strain-history-amnesia-haze;
It is said that the Amnesia Haze was bred in the early 1990s from a cross of Thai, Jamaican, Hawaiian and Afghan landraces.
The Amnesia strain was created by "skunkman" David Paul Watson in the United States before it found its way to Amsterdam.
Effects of smoking Amnesia Haze
If you're looking for a strain that helps you take your mind off things, Amnesia Haze may be just the doctor's call. It has been reported to have almost psychedelic effects and can cause users to lose track of time as they float away in their daydreams!
THC content
The THC content of Amnesia Haze varies depending on the phenotype, but is usually between 20-25%. This makes Amnesia Haze a relatively potent strain.
CBD content
The CBD content of Amnesia Haze is usually quite low, ranging from 0.0-0.5%.
Taste and aroma
This strain has notes of cedar in the buds, which when cracked open give off a faint spicy scent. The taste is familiar to fans who enjoy other Haze family strains, with an immediately noticeable citrus-infused flavor also followed by a strong pungent smell that lingers after smoking this marijuana product – not everyone will appreciate these qualities, but they are definitely present if you like your weed spicy!
Effects
Amnesia Haze is known for its cerebral high that is felt almost immediately after smoking. This strain gives you an upbeat and energetic feeling with a strong sense of focus and creativity.
Amnesia Haze is the perfect daytime strain for those in need of an uplifting, cerebral high. It can make you think creatively and abstractly, which would be good for artists seeking inspiration in their work or musicians trying to create new songs!
Many users also report that this strain gives them the munchies!
Used
With a positive set and attitude, this mental sharpening can lead to a euphoric state of mind. Users may feel an improvement in mood, as well as energy for accomplishing tasks – Amnesia Haze has enough indica backbone that it offers relaxation along with contemplativeness!
Conclusion
Overall, Amnesia Haze is a pleasant sativa-dominant hybrid with a wide range of uses thanks to its powerful effects. The sweet flavor and uplifting effects of this strain make her a favorite among smokers around the world. So next time you're looking for a new strain to try out, be sure to give Amnesia Haze a shot!
Amnesia haze cannabis grown organically
thc-specialist.nl only sells organically grown weed, we are against pesticides.
Processed weed or weed involving chemicals are dangerous to public health.
All our products are tested for chemicals and other additives.
In addition, each strain of marijuana is carefully tested for quality.
We can say after 20 years of experience that we can guarantee you the best products!
Ordering amnesia haze
Ordering Amnesia haze cannabis is very easy on our webshop.
We ship your order discreetly and odorlessly.
Belgian and international customers can also order discreetly.
All our belgian and international orders are shipped in belgium.
In just 1 or 2 working days the very best weed at home!
Pay safely by bank transfer, or prefer to pay anonymously with bitcoin!
No experience with bitcoin yet? Contact our service desk.
Lab Tested Weed
We only want to sell 100% quality products to our customers, therefore we have all our products laboratory tested every month.
The laboratory that tests our stuff is registered in California and specializes in testing for THC.
This also ensures that there are never any other chemicals through our products.
Ordering weed
In addition to ordering weed, you can also go for others thc products.
We sell hash , weed , vape and others thc products.
We try to offer high quality thc products as much as possible.
Our team is working in the Netherlands as well as in other countries to find new products!
So you can always try the latest trends on our website.
Are you looking for a great product? let us know.
Features
Number : 5 grams, 2 grams, joint
Contents : Amnesia haze cannabis indoor
Duration of operation : 3 – 4 hours
Exposure time : 5 – 15 minutes